Design & Development

(molds)
Competent advice based on Knowledge and Experience: We must understand the product before bringing it into our spectrum of know-how.
Our experts are the lifeblood of a successful plastic component – a good idea turns out into an exceptional product.
Here at Castel Plast, our Specialists in Development, Construction & Maintenance, Production, Quality Assurance and Logistics don't leave any detail to match.
We advise our customers in their molds development, we bring them into reality through 3D prototyping (SLA, SLS, CJP, MJP, PJP, CNC, etc.), we produce high-volume and perform sub-assemblies + decoration, and we ship to our customer (wherever they may be) with full documentation. Accuracy, reliability, efficiency.
Molds
We preserve traditional experience, taking advantage of the ongoing technological developments.
We rely on a combination of technical skills and experience for mold construction: CNC equipment connected to a CAD + CAM + CAE infrastructure.
Mold maintenance (preventive, corrective and predictive): Includes storage and administration in a secluded and special area for this purpose.
Production
Guaranteed cycle after cycle.
A successful production is the sum of a precise mold, reliable machines and highly trained professionals.
Our factory and equipment counts with the latest injection molding machines and appropriate peripheral equipment, which allow us to maintain stable production processes.
Our qualified staff makes sure that all the defined processes meet our national and international customers' specifications.
Out extrusion blow molding area is isolated and air-conditioned, creating a clean and controlled environment.
The operations of monitoring, sub-assemblies and decoration, final inspection, packing and logistic solutions, support Castel Plast to be a renowned and appreciated supplier.
Quality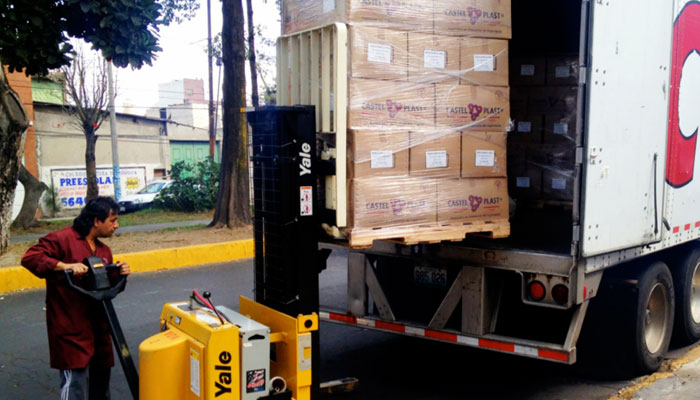 Striving for perfection.
Quality is a daily constant, which means that the continuous improvement process is a basic part of our repertoire that helps us get closer to our ideal goal: "no flaws". We work every day on it.
Each and every plastic component that leaves our factory is the output of an industrial production attached to its highest performance.
We monitor, evaluate and document the compliance of every specification, using efficient measurement and inspection techniques (PPAP, APQP, SPC, GAGE R&R, etc.).
Our customers have the chance to evaluate special quality attributes, such as: dimensionals, mass, pressure, temperature, strength (with or without national standards traceability).
We also hold these international quality certifications:
ISO 9001:2008 / UL